15th JUNE 2006
MARKGT TO PERFORM WITH SARAH FIMM & BAND (BAUHAUS SHOW)

Following the success of the PETER MURPHY / SARAH FIMM tour last year, Mark has been invited to perform live with Sarah Fimm and her band at a special one-off BAUHAUS headline show at the Town Ballroom, Buffalo NY (USA) on Wednesday 21st June. Bauhaus are currently appearing as special guests for Nine Inch Nails on a US tour. Mark will also be going into the studio to lay down some guitars on Sarah's new album - currently in the works - which also features guest appearances from Peter Murphy, Tony Levin (Peter Gabriel band) and drummer Josh Freese (Nine Inch Nails, A Perfect Circle).

For more information visit the official website at www.sarahfimm.com and www.bauhausmusik.com
(photo by Anya Reid)
24th MARCH 2006
MGT COLLABORATES WITH NYC BAND LICKY ON ALBUM REMIX

To celebrate the rave reviews of NYC Lo-Fi disco punk LICKY's first full length album 'Press Fire to Continue' released last month, they have released MGT's radical remix of 'Goth Girls'. In their words, "we got together with The Mission UK guitarist Mark G Thwaite for a remix of our classic cut Goth Girls. when one signs on to John Fryer's (The King of Goths) label Something To Listen To, these are the kind of dudes you get to hang with.. to add to the fun and maybe inspire some of you to support us by purchasing the album, we are making the Goth Girls remix, plus another surprise, available as free downloads at our audio page".. to check out the remix (featuring all new guitars, bass and drum programming by MGT) visit the official Licky site AUDIO page and download the MP3 here: www.ilovelicky.com/audio.html

'Goth Girls' remix was originally featured on the 'Big Spenda' EP (code: STLT00002) released through STLT records - visit www.somethingtolistento.com for more info.
9TH FEBRUARY 2006
LETTER FROM AMERICA..
"Happy New Year everyone.. been living here in LA for a few months now.. loving the climate, the palm trees and living near to the beach.. things have been fairly quiet since the Mission European tour wrapped up last october.. I was invited down to a jam session recently by 'Happenin Harry' (friend of a friend); Harry knows alot of pro musicians and organises various 'all-star jams'.. so he invited me down with my trusty guitar to a club called The Joint in Beverly Hills LA.. I ended up jamming onstage with Dizzy Reed - Guns n Roses original keyboard player, still the last of original crew members of Guns N' Roses besides Axl. Also onstage with us was Nick Lucero, the ex-drummer from Queens of the Stone Age (Rated-R), plus some other great LA players; also performing was Reeves Gabriel - David Bowie's long-time guitarist and Tin Machine co-founder.
I ended up chatting with Reeves for a while.. he's a very cool guy and a brilliant guitarist. By curious coincidence he actually played some lead guitar on a couple of Mission tracks a few years before i joined the band in 1992 (eg. guitar solo on 'Into the Blue' on Carved in Sand).. talk about 'Seven Degrees of Kevin Bacon'.. All in all a thoroughly good time had by all - I'll be joining them onstage again at Slim Jim Phantom's Cat Club on Sunset Strip Hollywood this Sunday (12th Feb). Maybe see you there.. more info at www.happeninharry.com." MGT
25th DECEMBER 2005
*** SEASONS GREETINGS & HAPPY HOLIDAYS! ***
Thanks to all the Peter Murphy and Mission UK fans that came out to all the shows this year - have a kewl yule!
NEW LOOK WEBSITE:
Check out the new look site - added tour images, archive images from 1994-2005, an updated discography etc.
19th AUGUST 2005
MGT CONFIRMED FOR MISSION EUROPEAN 'LIGHTING THE CANDLES' TOUR
Following the success of the Mission's recent shows with MGT in South Africa, Mark will be playing guitar with the band again for the whole of the upcoming 'Lighting The Candles' European tour, promoting the band's first live DVD release - which includes bonus footage of MGT with the band between 1994-2000. This tour marks the first time that Mark has appeared live with the band in Europe since 2000.
THE MISSION
LONDON ASTORIA
24 SEP 2005
Lighting the Candles
DVD (2005)
The Mission -'Lighting The Candles' European Tour 2005
September 2005
Fri 2nd: Dublin UK - Temple Bar Music Centre
Tues 6th: Cambridge Junction UK
Weds 7th: Reading UK - Fez Club
Thurs 8th: Oxford UK - Zodiac
Fri 9th: Stourbridge UK - Rock Café
Sat 10th: Nottingham Rock City
Mon 12th: Falmouth UK - Princess Pavillions
Tues 13th: Portsmouth UK - Wedgewood Rooms
Weds 14th: Colchester UK - Arts Centre
Thurs 15th: Northampton UK - Soundhaus
Fri 16th: Bristol UK - Bierkeller
Sun 18th: Stoke UK - Sugarmill
Mon 19th: Liverpool University
Tues 20th: Keighley UK - Victoria Hall
Weds 21st: Preston UK - The Mill
Thurs 22nd: Glasgow Scotland - Garage
Fri 23rd: Manchester Academy 3
Sat 24th: London Astoria
Mon 26th: Holland - Amsterdam Paradiso
Tues. 27th: Belgium - Brussels VK
Wed 28th: Lubeck (nr Hamburg) Rider's Cafe
Thurs. 29th: Denmark - Copenhagen Loppen

October 2005
Sat. 1st: Sweden - Karlskrona Kino
Sun. 2nd: Sweden - Gothenburg Sticky Fingers
Mon. 3rd: Sweden - Stockholm Mondo
Weds. 5th: Denmark - Aarhus Train
Thurs. 6th: Germany - Berlin K17
Fri. 7th: Germany - Glauchau Alte Spinnerei
Sat. 8th: Germany - Bochum Matrix
Sun. 9th: Germany - Hanau Halle 2
Mon. 10th: Germany - Augsburg Musikkantine
Weds. 12th: Austria - Vienna Szene
Thurs. 13th: Austria - Graz Orpheum
Fri. 14th: Switzerland - Berne Bierhübeli
Sat 15th: Italy - Rimini Velvet
Sun 16th: Italy - Rome Circolo Artisti
Weds 19th: Palma Mallorca Assaig
Thurs 20th: Spain - Barcelona Bikini
Fri 21st: Spain - Madrid Sala Arena
Sat 22nd: Spain - Zaragoza Oasis
Sun 23rd: Spain - Valencia KUM-Manises
Tue 25th: Portugal - Lisbon Paradise Garage
26th: Portugal - Porto Hard Club
29th: Greece - Athens Club 22
30th: Greece - Thessalonika Mylos
Check the band's official website www.themissionuk.com for more info.
THE MISSION 2005: Richard Vernon, MarkGT, Wayne Hussey, Steve Spring
28 JUNE 2005
PETER MURPHY 'UNSHATTERED' EUROPEAN DATES CONFIRMED: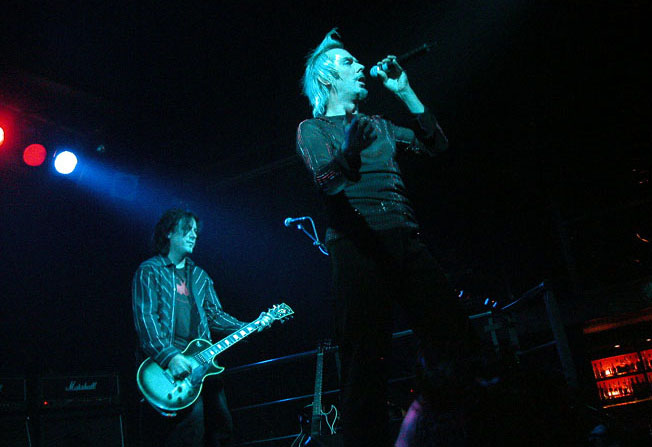 - SUMMER 2005 -
JULY 05 Athens, GREECE - Bios
JULY 08 Bologna, ITALY - Ruvido
JULY 09 Rome, ITALY - Zoobar
JULY 12 Barcelona, SPAIN - Bikini
JULY 13 Madrid, SPAIN - Arena
JULY 14 Valencia, SPAIN - Cormoran
JULY 15 Paris, FRANCE - Le Batofar
JULY 16 Paris, FRANCE - Le Batofar
JULY 18 Dublin, IRELAND- Temple Bar Music Centre
JULY 19 London, UK - Scala
JULY 20 Nottingham, UK - Rescue Rooms

JULY 21 Manchester, UK - Manchester University Academy 2
JULY 22 ZILLO Festival - GERMANY -EVENT CANCELLED
JULY 23 Utrecht, HOLLAND - Tivoli
JULY 24 Hamburg, GERMANY - Markthalle
JULY 26 Berlin, GERMANY - K17
JULY 27 Freiburg, GERMANY - Café Atlantic
JULY 29 Vilar de Mouros - PORTUGAL (Headliner) Mila de Mouros Festival
The band features MarkGT on guitar, Justin Bennet (Skinny Puppy) on drums and Jeff Schwartoff (PMM) on bass. For more info visit www.petermurphy.info
For PM 2005 tour images and reviews visit this official website: http://www.petermurphy.info/tours/unshattered/framesetimages.html
04 JUNE 2005
MARKGT TO REUNITE WITH THE MISSION IN SOUTH AFRICA.

Following MarkGT's successful US tour with Bauhaus vocalist Peter Murphy last month, MGT has agreed to reunite with his previous band The Mission for two special shows in Johannesburg, South Africa on 1st/2nd July. Previously a full-time member of the band from 1992-2001, this will be MGT's first live performance with The Mission in 4 years.

THE MISSION 2005: MarkGT, Richard Vernon, Steve Spring, Wayne Hussey

For more information visit www.themissionuk.com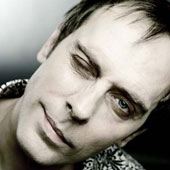 23 APRIL 2005
MGT TO TOUR WITH PETER MURPHY
MarkGT is confirmed to perform with Bauhaus vocalist PETER MURPHY on PM's solo tour this summer, to promote new album 'Unshattered'. North American dates have been announced (below).. European dates are expected to be confirmed soon. For more info visit www.petermurphy.info
PETER MURPHY 'UNSHATTERED' US TOUR
MAY 2005
12 Lake Buena Vista, Orlando FL - House of Blues
13 Atlanta GA - The Masquerade
15 Washington DC - 9.30 Club
16 New York NY - B.B. King's
17 Cleveland OH - Odeon Concert
18 Chicago IL - Metro
20 Denver CO - Ogden Theatre
22 Portland OR - Roseland Theatre
23 Seattle WA - The Showbox
24 San Francisco CA - The Fillmore
26 San Diego CA - House of Blues
27 Los Angeles CA - Henry Fonda Theatre
28 Anaheim CA - House of Blues
30 Mexico City, Mexico - Salon 21
'Unshattered' features performances by Eric Avery & Steven Perkins of Janes Addiction fame, plus guitarist Peter DiStefano (Porno for Pyros) and Kevin Haskin of Bauhaus (Murphy is reuniting with Bauhaus to play at Coachella festival later this month). the forthcoming tour will feature MarkGT on guitar, with drummer Justin Bennett (Skinny Puppy, Thrill Kill Kult) and Jeff Schartoff (PMM).
For more info check out the Peter Murphy interview with ROLLING STONE magazine [click here]
SAN FRANCISCO FILLMORE: MAY 2005
For PM 2005 tour images and reviews visit this official website: http://www.petermurphy.info/tours/unshattered/framesetimages.html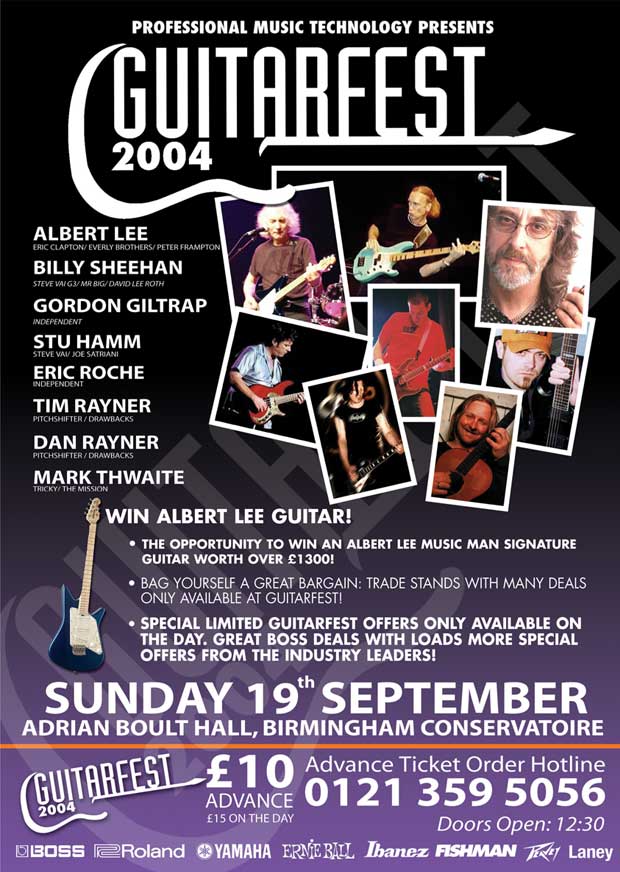 10 SEPTEMBER 2004
MARKGT TO PERFORM AT GUITARFEST 2004
New Disease guitarist Mark Gemini Thwaite has been asked by LANEY amplification and IBANEZ guitars to perform a solo set at the 2004 Professional Music Technology Guitarfest at the Adrian Boult Hall Birmingham on Sunday September 19th. MGT will perform a solo set showcasing his work with New Disease, The Mission and Tricky. Also performing at the festival are Albert Lee, Stu Hamm (Joe Satriani band), Billy Sheehan (Steve Vai band), Tim/Dan Rayner (Pitchshifter), Gordon Giltrap and Eric Roche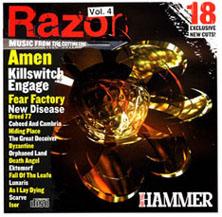 14 APRIL 2004
METAL HAMMER FEATURE / SINGLE REVIEW / COVER CD TRACK
Check out the May issue 126 of Metal Hammer magazine (UK) for cool two-page feature on MGT band New Disease; there's also an exclusive new recording of 'Song of one word', mixed and produced by David Bottrill on the cover CD.
ALSO INCLUDES an outstanding 9/10 review of new single 'Like rain': "New Disease again prove themselves to be the great white hopes of this genre.. Tool producer Dave Bottrill adds a gargantuan sound.. Awesome, absolutely awesome"
08 APRIL 2004: NEW DISEASE UK TOUR DATES ANNOUNCED
ND have announced the following UK tour dates for MAY 2004:
05 London Garage (with US band BEULAH)
08 Middlesbrough Empire
19 Islington Academy [click here]
20 Nottingham Rock City
21 Leeds The Vine (note change of venue)
22 Lichfield Garrick
24 Birmingham Academy
25 Liverpool University (with SENSER)
26 Sheffield Casbah
31 Northampton Soundhaus
29 APRIL 2004
MARKGT HITQUARTERS.COM INTERVIEW.
Leading Online Music Industry resource www.HitQuarters.com have posted interviews with ND producer David Bottrill and Mark Gemini Thwaite (New Disease) which discuss the band's involvement with Bottrill and current record deal with Universal NYC:
Hitquarters interview with Mark Gemini Thwaite [click here]
Hitquarters interview with David Bottrill [click here]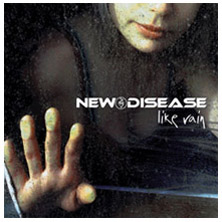 02 FEBRUARY 2004
NEW DISEASE RELEASE NEW SINGLE THRU UNIVERSAL
NewDisease release their single through Mainstation/Universal; 'Like Rain', recorded mixed and produced by DAVID BOTTRILL (Tool, Godsmack, Peter Gabriel) is scheduled for a US release through Universal on 27th April and UK release through Mainstation on 17th May. The band, formed by Mark Thwaite and vocalist Lee Bane, are also pleased to confirm that former One Minute Silence drummer Eddie Stratton is now a permanent addition to the band line-up.
'Like Rain' released in summer 2004 is the follow-up to the band's debut 'Axiomatic' EP released in 2003 to critical acclaim. The single is backed with 'Dirty Blood', featuring guest vocals by Angela Murrell (of Stereo MC's). Available on Maxi CD and 7" vinyl.
"NEW DISEASE AGAIN PROVE THEMSELVES to be the great white hopes of this genre.. they show effortlessly that in Lee Bane they have a fearsomely gifted frontman.. he takes what is already great music and renders it astonishing. Tool producer Dave Bottrill adds a gargantuan sounding 80's studio sheen.. Awesome, absolutely awesome" 9/10
'Like Rain' review by John Doran @ METAL HAMMER magazine April'04
NEW DISEASE RECOGNISE the bombast that 'proper' rock music should carry with it and so deliver the goods with a lush, full-bodied blast. Supremely self-confident, in every action they carry with them a likeably stylish shimmer" 4/5
'Like Rain' reviewed by Alistair Lawrence - KERRANG! magazine 19th May 2004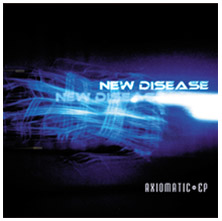 30 APRIL 2003
NEW DISEASE DEBUT 'AXIOMATIC' EP RELEASED
The New Disease 'Axiomatic' EP as now available thru ChangesOne, Amazon and on the high street at VIRGIN, HMV or all good record stores. Alternatively ring the CD ORDER HOTLINE : (UK) 0191 237 0251 - or order via post by sending your payment to : ChangesOne, 58 Denham Drive, Seaton Delaval, Whitley Bay, Tyne and Wear, England NE25 0JY. The EP retails at £5.00GBP / 7.00EURO (free delivery to UK - international postage rates apply). E.P. Catalogue no: CHANGESCD-019.Distribution thru Cargo records.
METAL HAMMER MAGAZINE - AXIOMATIC E.P. REVIEW
Check out the new issue of Metal Hammer magazine (UK) for a rave review of the ND 'Axiomatic' EP:
"On their debut mini-album the Midlands-based quartet show that they are capable of punching much higher than their suggested weight.. Huge stadium rock riffs gel with well-executed elements of electronica on majestic and anthemic stand outs such as 'Hold On (Here Comes The Sun)' and 'Sayonara', while vocalist Jacob Lee Bane impresses with a range that would give both Eddie Vedder and Maynard James Keenan a run for their money. A highly impressive taster. Roll on the LP"
(Brian Magill - Metal Hammer magazine UK)
20 FEBRUARY 2003


"Ladies and gentlemen allow us to introduce you to New Disease... the new band from ex-Wildhearts/Grand Theft Audio drummer Ritch Battersby and Tricky guitarist Mark Gemini Thwaite. the band, who are currently unsigned, sound like the best rockin' tunes you ever heard at the best club on the best night out of your life" (METAL HAMMER : Nov 2002)


here's what KERRANG! magazine had to say about the band's debut gig in September 2002:
"A sound this big really shouldn't be squeezed into a venue this small.. In an ideal world, New Disease's expansive, grandiloquent songs would be blasting forth from a 150,000 watt rig"... "tracks like the punchy, anthemic 'Song of One Word' and the soaring 'Syanara' connect with heart and head with equal ferocity. For those craving a homegrown 'intelligent' rock band, there's salvation in this sickness"
KKKK (London Barfly live review :KERRANG! magazine 05 Oct 2002)
17 FEBRUARY 2003 : NEW DISEASE SPECIAL GUESTS AT HIM SHOW

Finnish rockers HIM requested New Disease open for HIM at their London Astoria sold out show on Saturday May 3rd.. vocalist Ville Valo personally requested New Disease appear on this exclusive one-off UK show to promote their new album 'Love Metal'.. Tickets are £10 in advance. The show is expected to sell out.. visit the Mean Fiddler website to order tickets and for more info. For more information on HIM visit their official website at www.heartagram.com.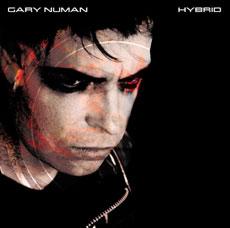 MARKGT / GARY NUMAN COLLABORATION
Mark Thwaite's collaboration with Gary Numan last year is now included on Numan's 'Hybrid' remixes album, released 10 Feb 2003 to rave reviews - features brand new mixes by Flood, Alan Moulder, Rico, Andy Gray, Sulpher, Curve & New Disease; ND guitarist Mark Thwaite completely re-recorded an alt-metal version of 'This Wreckage'. Mark performed the music and programming & produced the mix with Numan on behalf of New Disease, with Gary supplying new vocals. Visit the official Gary Numan website at www.numan.co.uk more info.
NEW DISEASE RECORD WITH PRODUCER JOHN FRYER
NewDisease went into Universal Music studios in January 2003 with producer John Fryer (Nine Inch Nails, Paradise Lost, Him, Stabbing Westward, Raging Speedhorn etc) to record new trax, plus shooting footage for inclusion on a live video of their recent London Barfly performance - now available for download in quicktime movie format on the ND website: http://www.newdiseasemusic.com.
EXCLUSIVE MP3 DOWNLOADS ON MP3.COM & METAL HAMMER.CO.UK
Visit www.MP3.com now to listen and download full HQ MP3's.. visit the MP3.com NewDisease artist page at http://artists.mp3s.com/artists/495/newdisease.html. Also check out the interview with the band featured in the December issue of Metal Hammer.. check out the exclusive MP3 download of "In Vitro" on the Metal Hammer website: http://www.metalhammer.co.uk/article.asp?ID=6636&type=NWS
Visit the ND website for more info, news, images, movies and MP3's...
www.newdiseasemusic.com
Please note this website requires Flash plugin.
MAY 2003
MARKGT FEATURES ON NEW TRICKY ALBUM 'VULNERABLE'

Vulnerable, Tricky's seventh long player, is being touted as a "return to form". MarkGT guests as guitarist on 8 tracks (although curiously only credited on four on the sleeve). The album zig-zags through dark, surrealist dreamscapes and catchy pop hooks and offering plenty of trademark unhinged beats and hard-core thrash-outs along the way. His distinctive verbal entropy is all over the album but is balanced by the equally omni-present chanteuse Costanza.
JUNE 2002:
COLLABORATION WITH GARY NUMAN ON NEW SINGLE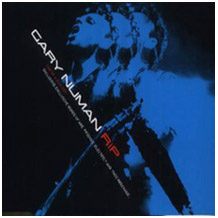 MarkGT has just completely re-recorded metal versions of GARY NUMAN's classic tracks 'Are Friends Electric?' and 'This Wreckage' for inclusion on Numan's new single 'Rip' to be released in the UK during the first week of July 2002. Mark performed guitars, music and programming (with re programming and audio editing by Eden on 'A.F.E'.), and Gary Numan supplied his unique vocals. Both tracks were mixed and produced by Gary Numan & MarkGT at Alien studios UK. Visit the official Gary Numan website http://www.numan.co.uk for more info.
Also watch this space for info on Mark's new band NEW DISEASE - coming soon..
November 2001
A NEW ALBUM; A SAD DEPARTURE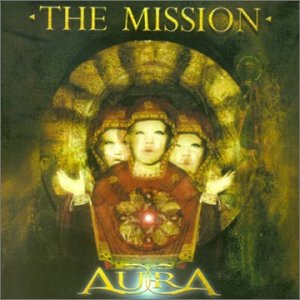 In November 2001 the Mission (Wayne Hussey, Craig Adams, Mark Thwaite, Scott Garrett) released the much anticipated comeback album 'Aura' - the Mission's first studio album in 5 years. Hailed as a striking return to form, the band plan to tour the album extensively in 2002.
However, due to, amongst other reasons, guitarist Mark Thwaite's ever increasing touring commitments with Tricky, and by mutual consent with the remaining three members of the band, we are sad to announce his departure from The Mission. Mark reqgrets this unfortunate clash of his commitments, and wishes the Mission success with the new album he helped create.
Mark has been touring with Tricky since April 2001 promoting the new album 'Blowback', and has visited many countries including USA, Canada, Mainland Europe, Switzerland, and Russia. A new Tricky 'live' album is planned for 2002, when the band resume their world tour.
12 April 2001

MARK GEMINI THWAITE TO PERFORM LIVE WITH TRICKY IN APRIL 2001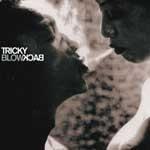 MarkGT is to perform live with Tricky and band at two shows in California later this month. Tricky's appearances at the San Francisco Fillmore (26th April) and the Coachella Festival (28th April) in California are the first live performances by the Tricky band since New Years Eve 1999. Mark also recorded guitars on 9 tracks on Tricky's new album 'Blowback', which is scheduled for release this summer. Amongst the songs recorded Mark appears on 'Girls' alongside performances from Anthony Keidis and John Frusciante of the Red Hot Chili Peppers. Mark also appears on a track with Alanis Morrisette. Other artists to contribute to the album include Ed Kowalczyk from Live and Cyndi Lauper.
24th March 2001

Interview with Mark Gemini Thwaite in German magazine SONIC SEDUCER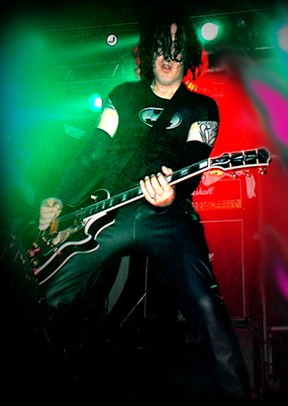 MISSION: PARIS LOCOMOTIVE 2000
In the April 2001 edition of SONIC SEDUCER magazine there is a full page interview with Mark discussing the new Mission album, and Mark's various side projects with Metalmorphosis and Bluemax ... click here for the original article (in German), or click here for an English transcript
02 JANUARY 2001

HAPPY NEW YEAR!!!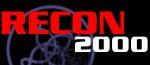 MGT just finished the last European leg of the Mission Recon2000 World tour, which culminated in 2 weeks recording new album material at a studio in Brighton UK... expect a brand new Mission album in the shops by summer 2001! Keep checking the official Mission World Information Service website at www.themissionuk.com for news on a chance to see the Mission live, up close and personal at a famous exclusive location in the UK this Spring!
NOVEMBER 2000:
Before the next leg of the Mission Recon2000 tour in November, MarkGT has been busy recording with Tricky and producer Rob Cavello (who also produced (Green Day / Goo Goo Dolls / Alanis Morrisette etc). While you're waiting for the recording to be released, it's worth mentioning that Mark's debut recording appearance on a Tricky release will be on the 'Mission Accomplished' EP due for release by Epitaph in Europe sometime in October/November.

TRICKY: MISSION ACOMPLISHED EP
Aside from the EP tracks, there are a further 14 recorded due for release Summer 2001.

This is the first Tricky release Mark has featured on since joining him in March 1998 (although MGT did record guitars for the remix of "Method Man (Wu Tang Clan)" single.


SEPTEMBER 2000: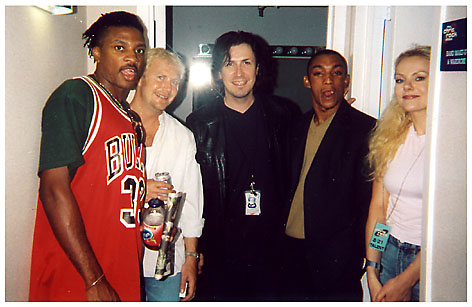 MarkGT travels to New York USA at the beginning of September for 2 weeks to record guitars on 8 new TRICKY songs for his new album, as yet untitled. Further recordings are planned with the full Tricky band lineup of Perry Melius (drums), Wayne Nunes (bass), Gareth Bowen (keyboards/samplers) and Mark in a London studio at the end of September. Tricky has now signed to Hollywood Records (a division of Disney) in the USA. No live touring is planned at present until the album is nearer completion.
Summer 2000: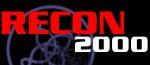 The Mission (featuring MarkGT) are currently on a world tour this year : RECON 2000. In the last six months the band have played in many countries including South Africa, Greece, Spain, Brazil, Portugal, Argentina, Belgium, Chile, Germany, Holland, UK, Mexico, and the USA.
Mark has also commenced recording of a new Mission studio album, the first studio album since the band split in 1996.
Visit the official MISSION WORLD INFORMATION SERVICE website for more info, tour dates, tour images etc.
26th March 2000:

TRICKY STUDIO ALBUM; MISSION WORLD TOUR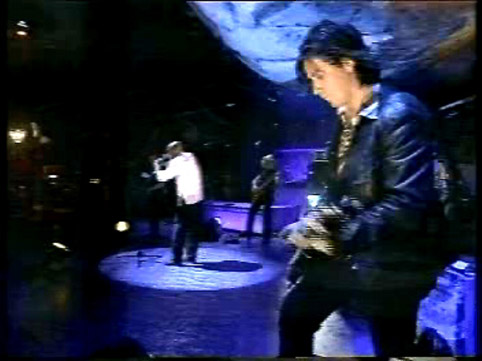 MarkGT is currently lending his guitar expertise in the recording studio to the new TRICKY album for new record label Epitaph. Mark and the band are currently recording tracks for a new Tricky EP to be released soon...
Meanwhile The Mission (including Mark) are currently booking a worldwide tour, and plan to visit South Africa, Portugal and Spain during April and May... visit the official Mission website at http://www.themissionuk.com for more info...
OCTOBER/DECEMBER 1999:
MGT performed at Tricky's Los Angeles show at the Mayan theater on 3rd October 1999 (in between Mission tour rehearsals in Orange CA) By all accounts it was a fun show... Mark rejoined Tricky and band for a one-off show at the 205 club in New York City on New Years Eve 1999... MGT also contributed guitars to Tricky's remix of 'Judgement Day' by Methodman at Soundtrax studio in New York..
1999:
THE MISSION - RESURRECTED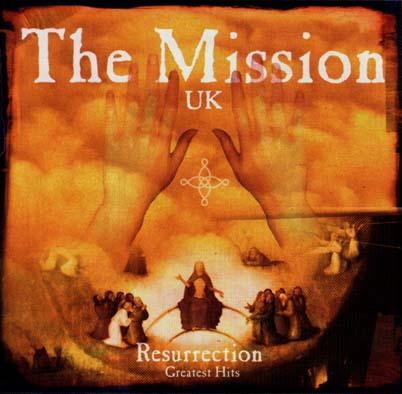 The Mission (featuring guitarist Mark Thwaite) reunited in 1999 to promote the new Mission UK 'Resurrection' remix album with a tour of the USA and Europe.
'Resurrection' is a collection of classic Mission UK songs totally re-recorded, revamped, remixed and produced by founder member and vocalist Wayne Hussey, due for release in the USA on November 2nd on Cleopatra records. It will also be released in the UK by Eagle/Pegasus Records.
The Mission Resurrection tour 99 featured Wayne Hussey & Craig Adams (original founder members, previously of the Sisters of Mercy & The Cult) plus Mark Thwaite (The Mission, Tricky) & Scott Garrett (previously of The Cult). Visit the official MISSION UK website for full info and tour pix and diary....